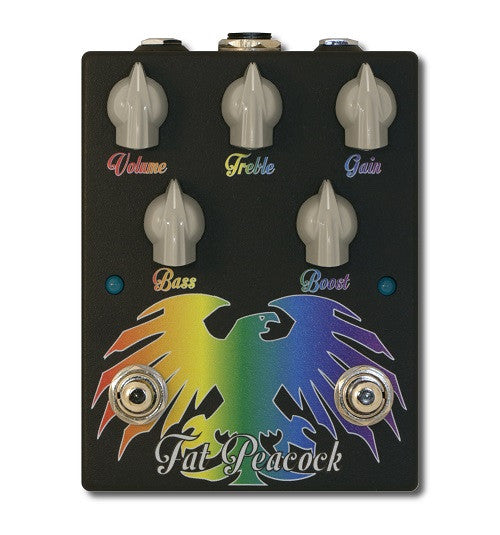 AJ Peat Fat Peacock - Distortion w/ Boost
Description:
Colorful British tone at its finest.

If you've been hunting for the tones of 1960's Plexis to the modern hi-gain vibes of the British Empire, this royal bird is for you! It packs a one-two punch with a built-in boost, and we think it's splendid for those times you want to pour yourself a tea, grab a crumpet and proceed to melt someone's face off!
Features:
-Volume
-Treble
-Gain
-Bass
-Boost (right stomp switch)
-True bypass (left stomp switch)
Power:
-Standard center negative 9V DC supply only (not battery capable)
-Current draw: ~12mA
Dimensions:
-4.7" L x 3.69" W x 1.37" H
Demos: